Knowing more about a PD Fast charge lightning to USB C cable for iPhone
Jinhe Wei 2021-09-08 09:02:43
Introduction
Goochain usb type C cable manufacturers PD Fast charge lightning cable, Let's take a look at the differences. Both performance and workmanship are very refined. Let's take a look at the differences, which are described in detail below.
The interface used by the early Apple charging data cable was (USB-A TO Lightning) to realize the charging data transmission function. The current era is constantly changing, and consumer demand is also constantly improving. The early UAB-A port can no longer satisfy consumers. The USB-A port is composed of 4 pins, and the function expansion will be limited. Therefore, Apple now uses USB-C to replace the earlier USB-A. The USB-C port is composed of 24 pins, which can be realized ( Positive and negative blind insertion, PD fast charging, efficient data transmission).
Product design drawing
This is the USB-C TO Lightning PD fast charging data cable developed by "Dongguan Goochain Technology Co., Ltd.". The length and appearance size can be customized. It can be used for integral injection molding and injection molding to protect the outer metal after solder joints. Shell, or outer plastic ABS shell, wire specifications can be customized in various colors and outer nylon braided mesh, etc.
Charging speed test
PD charging: can meet 5V-3A, 9V-2A, 12V-1.5A, PD charging is mainly based on the demand of the load end device, for example, the device supports 15W 5V-3A PD charger will switch to 5V-3A according to the demand of the device, if The device supports the 18W 9V-2A charger, which will switch to 9V-2A according to the requirements of the device, which will not cause excessive voltage and current to cause burn-in.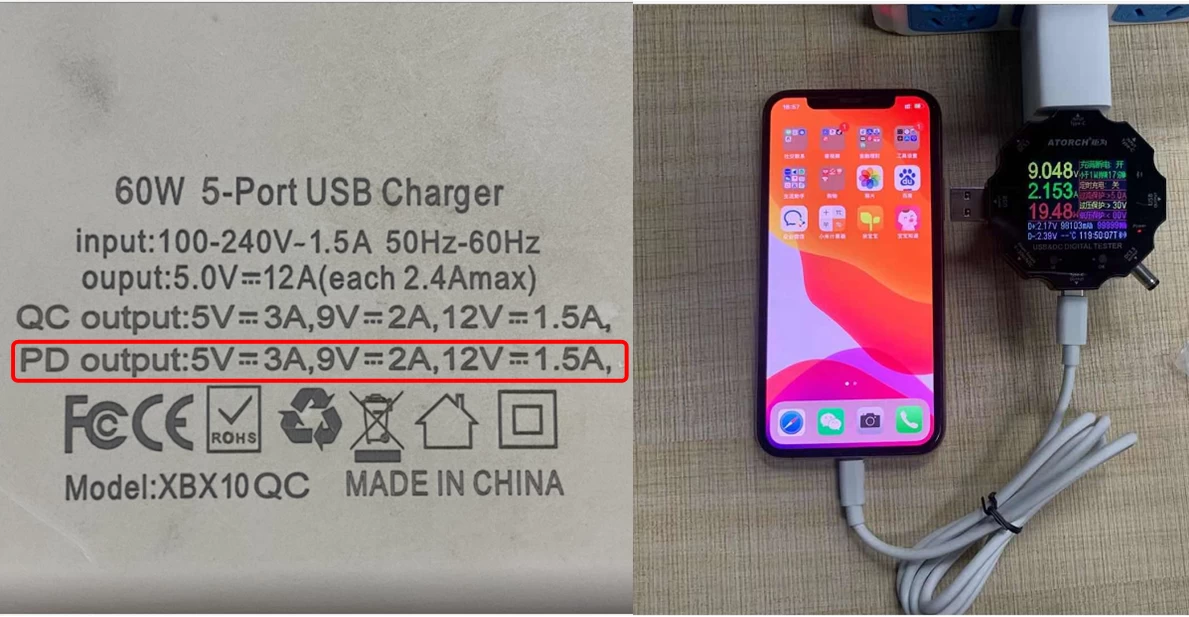 Compatible devices