WHY CHOOSE US
Goochain custom cable assembly manufacturers have 8 years' experience on custom usb cables, Connectors and chargers. we have our research and development team to satisfy our customer's OEM and ODM demand.
Reliability
We have more than 8 years' experience on custom usb cables,Medical cables and charger manufacturing. We have long term cooperation with the world top 500 company in the world. We also got excellent cable assemblies supplier reward by Tecent.
OEM ODM
Goochain medical cable manufacturers support OEM and ODM usb cables,magnetic pogo pin cable and chargers for a specific requirement. We also have skillful engineers whom have more than 10 years of production experience to one-to-one follow up.
Quality
Majority of our custom usb data cables supplier is a famous company in the world. All usb charging cable,Medical cable, Magnetic pogo pin cable , ECG Cable products have the certification and quality controlled by our professional quality management
Price
Our ECG Cables factory locates in South of China, Guangdong, Dongguan which is a coastal city near to the port. That's made our usb type C cables product have an advantage in both human capital cost and shipping cost.
Delivery
Once you place an order, our production department manager will assign the production plan immediately. We will make sure your custom cables order is delivery on time.
OEM&ODM SERVICE
With 8 years' rich experience on custom cable assemblis, Medical cables,poweredusb cable,usb type c cable manufacturing, Goochain usb type c cables manufacturers have our research and development team to satisfy our customer's OEM and ODM demand.
For custom usb cables,poweredusb cable, magnetic pogo pin cables,service, we could print your logo at our exit product. Also, our quota price includes usb data cables simples package, we could use your design or help you design the package.
For ODM service, our professional engineer will give you the best price according to your blueprint. They could also design the products( like custom usb type c cables,usb data cables, medical cables,etc.) based on your requirements.
READ MORE
Laboratory quality control
Goochain custom cable assembly manufacturers quality control team has our own laboratory to test our new designed usb data cables products. Test events include Plug and Pull Test, Pull Out Force Test, Swing Test and Salt Spray Test.
CONTACT NOW
Recommanded Cable Assemblies Products
Recommanded Connector Products
Recommanded Chargers Products
MANUFACTURING PROCESS AND EQUIPMENT
Goochain USB Cables , Connectors, and Chargers have professional workshop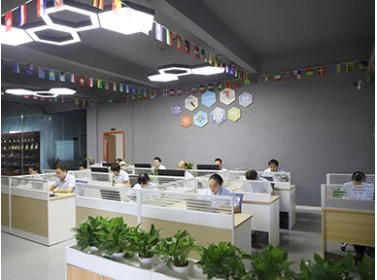 Office
Our office custom cable assemblies staffs all have well training and high professional quality. Especially our engineers, they are working in our industry for at least eight years. They will offer high quality service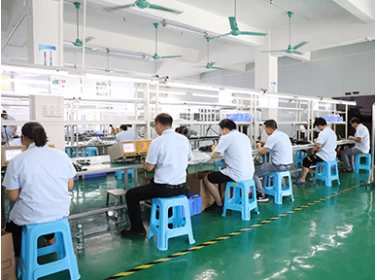 Quality Check
As a Custom cable assemblies manufacturer,quality is our primary goal. Our QC team will inspect the workshop every 2 hours. Also, we have at least three quality check steps between the whole production process.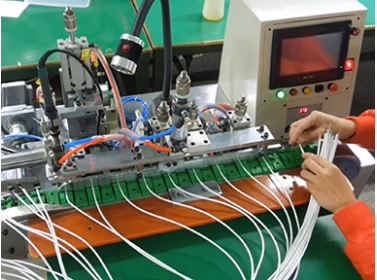 Automatic Equipment
As a high-tech computer cable and medical cable manufacturers, we are using a bunch of automation equipment to make our product. They make sure we can arrange our production plan better and have a consistently high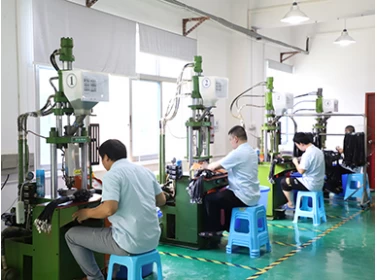 Injection Molding Process
For the injection molding process, we are not only considering custom usb cables product quality but also the staffs safety. We use high accuracy mold for molding. Also, our injection molding machine is completely safe for the workers.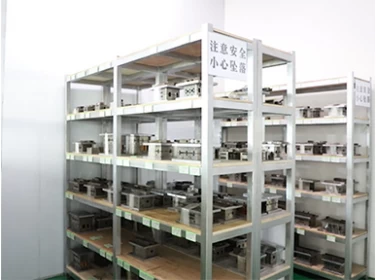 Tooling Room
As a custom cables manufacturer we have more than 800 sets of injection mold cover all industry such as Medical cables , Medical connectors,USB Cables,Waterproof cables,Chargers,Poweredusb cables so our customer does not need to pay for most of mold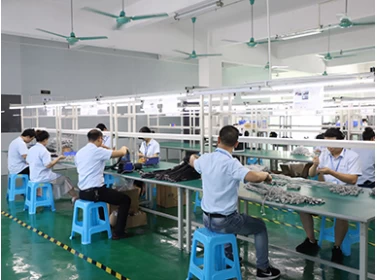 Workshop
We have more than 2000 square meters workshop and more than 100 labors. Everyone has pre-job training and work with our 7S regulation.This ensure we always have a Clean workshop and good quality process for all of our cables products
Customer Testimonials
Serving the top companies of our custom cables and charger industry
About Goochain
Dongguan Goochain Technology Co.,Ltd is a professional custom cable assemblies manufacturer, it manufacturing custom usb cables, Magnetic pogo pin cables manufacturer , Medical ecg cables , PoweredUSB Cables, Ethernet cables,Medical plugs and chargers,Wiring harnesses and computer cables ,

Founded in year of 2015 and we have 2000 square meters custom cable assemblies workshop, around 80 workers, 1 shift is 8 hours per day. We followed international ISO management Standard to make our custom cables, medical cables and chargers with Chinese factory price .
READ MORE
Please leave your contact information,we will contact you immediately.
Don't hesitation and contact Goochian now to get free quote about custom usb type c cables and chargers,etc.!
© 2022 Dongguan Goochain Technology Co.,ltd. All rights reserved.