Spring loaded pogo pin Cables and connectors advantage,Structure and applications
Ellen Qin Original writting 2022-04-06 09:59:46
POGO PIN
Spring Probe (pogo pin) It is a precision connector used in electronic products such as mobile phones.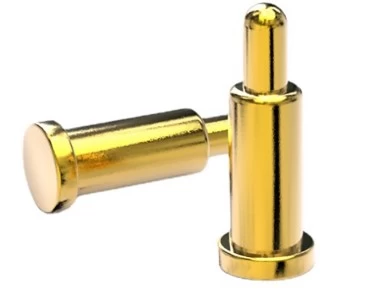 Pogo pin structure:
Pogo pin is a spring loaded connector with shaft, spring and tube. There is a precise spring structure inside. There are Tips, grasping probes, round probes, knife probes, etc. Moreover the surface is gold plated to improve its Anti-corrosion function, mechanical properties, electrical characteristics.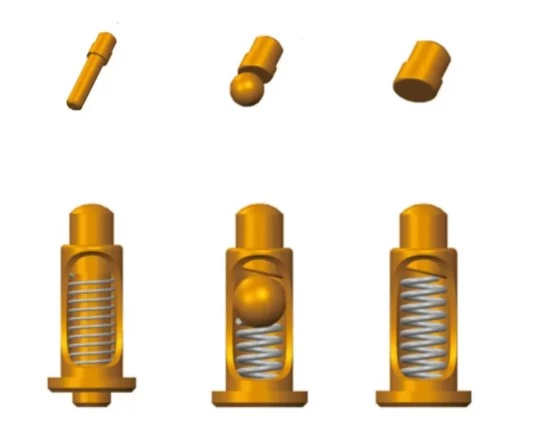 The Advantages of Pogo pin:
Compared with traditional connection methods, pogo pin connectors have the following advantages: long life, high current resistance, easy cleaning, short development cycle, simple connection, low contact resistance, corrosion resistance, etc.
Pogo pin Applications:
Pogo pins are generally used in mobile phones, portable electronic equipment,communications, automobiles, medical, aerospace and other electronic products. Because pogo pins are compact probes,they can be used in precision connectors to reduce the weight and make the design easier.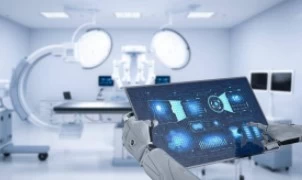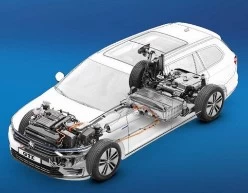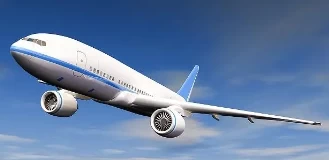 GOOCHAIN magnetic charging cordand connectors related to the pogo pin:
1,Spring Loaded pogo pin connectors: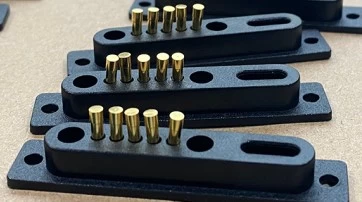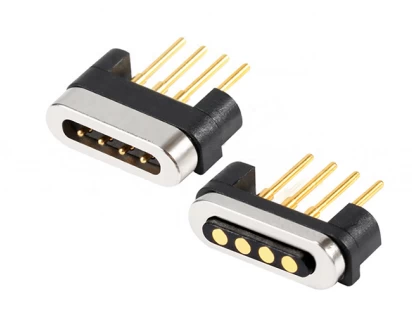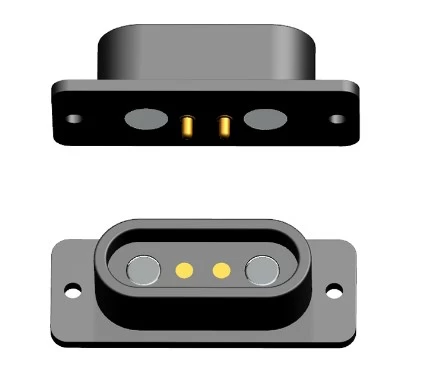 2, Magnetic pogo pin charger cables:
Advantages of our Pogo pin products
1, The material is made of high-quality brass, with excellent electrical conductivity, with a conduction rate of 26%-29% (IACS)
2, Simple connection and precise contact
3, We provide different connectors for option, such as USB A to pogo pin, USB type C to pogo pin, Micro USB to Pogo pin, DC 5.5*2.5 to pogo pin, etc, can compatible with variety devices.
Goochain Latest Project about the Pogo pin charger cable
Time: started from Dec, 2021
Project name:USB A male to 4pin pogo pin magnetic charger cable 
Application: This project is a charger cable for smart wear 
Features: This cable must be soft and flexible, so we choose high flexible flat TPE wire and the bending test up to 10000 times+, use high standard brass and 5μgold plated magnets and pogo pin connector, built-in PTC protect short circuit PCB, with high performer of charging and contact.
Product picture: