Goochain Magnetic pogo pin Spring loaded pogo pin cable manufacturer
Wayne 2021-09-07 15:07:34
1. Pogo pin connector introduction
Pogo Pin is a kind of three basic components of the needle (Plunger), needle tube (Barrel) and spring (Spring) riveted by automatic riveting machine, also known as pogo pin, spring loaded pin connector , PogoPin connector. In the electronics industry, pogo pin is a special connection technology.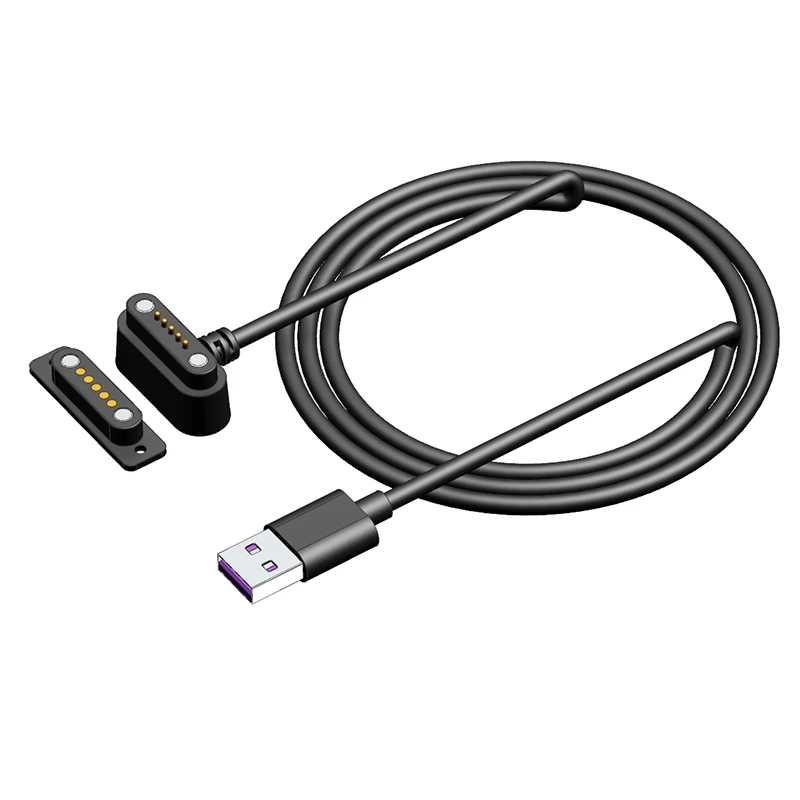 2. Goochain custom Pogo pin application Range
Widely used in electronic products, mainly used in smart wear, 3C digital, smart home, car navigation detection, medical equipment, mobile phone battery and antenna connection, GPS positioning system, notebook computers, smart watches, POS machines, printers, digital cameras, Electronic products such as game equipment, outdoor street lights, hearing aids, Bluetooth headsets, military communications, radio receivers, etc., to achieve connection and transmission of charging, signals, etc.
3. Features of Goochain spring loaded pogo pin cable Products
1.Safe and Convenience: charging automatically, easy to remove the interface and not easy to drive the machine;
2.Long life: up to 50,000-100,000 times of functional connection and charging;
3.Waterproof design: The female end of the host can be dustproof and waterproof;
4.Fast charging time: designed to withstand high current transmission 2A-10A;
5.Save space: the female end connector and the PCB can realize the pogo pin and SMT DIP jumper connection;
6.Customization: diversified shapes and styles to meet the shape matching of the host product, and enhance the product's selling point;
7.Magnet type positioning: the use of magnets and mechanisms to double-connect the full circuit to protect against foolishness;
8.Environmental protection requirements: Excellent corrosion resistance (48H-120H) to meet the harsh environment.
4. Customer case introduction